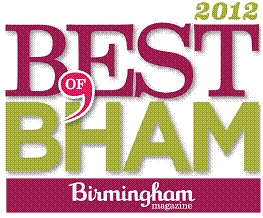 Deluxe Cleaners of Birmingham
Experience the DELUXE DIFFERENCE for professional quality drycleaning, personalized service and convenience. Serving Birmingham for over 50 years.
Dry Cleaner Locations in Birmingham
Greystone (map)
400 Old Hwy 280 @ the
intersection of Hwy 280 & 119
Phone: (205) 980-7114
Hoover(map)
1590 Montgomery Hwy
Phone: (205) 979-1615
Birmingham(map)
2300 Warrior Rd @ Five Points West
Phone: (205) 787-4216
---
Business Hours: Monday – Friday, 7:00am to 6:00pm Saturday, 7:00am to 5:00pm
Newsletter Sign-up
Sign up to receive updates, coupons and more via email.

Why Deluxe Cleaners?
Fast, Personalized Service: Same day service standard Monday through Saturday (sooner by request), Special requests welcome, 3 convenient locations, drive thru service, home delivery service, starch and creasing the way you like it, business shirts folded or hung
Quality: Consistent top quality, extra care for your finer garments, expert stain removal, every item hand inspected and ready to wear when you pick it up (no missing buttons, hems in place, zippers in good condition)
Cleaning Done Onsite: Our cleaning is done onsite at each location for faster service and better quality control. Your clothes never leave the store until you come back to get them.
Free Pickup & Delivery